We participated in the first edition of the cross-border innovation conference organised on Friday 30 September and Saturday 1 October at the Espace Jéliote in Oloron, at the initiative of the EGTC Pyrenees. Rima Abdul Malak, French Minister of Culture, attended the event.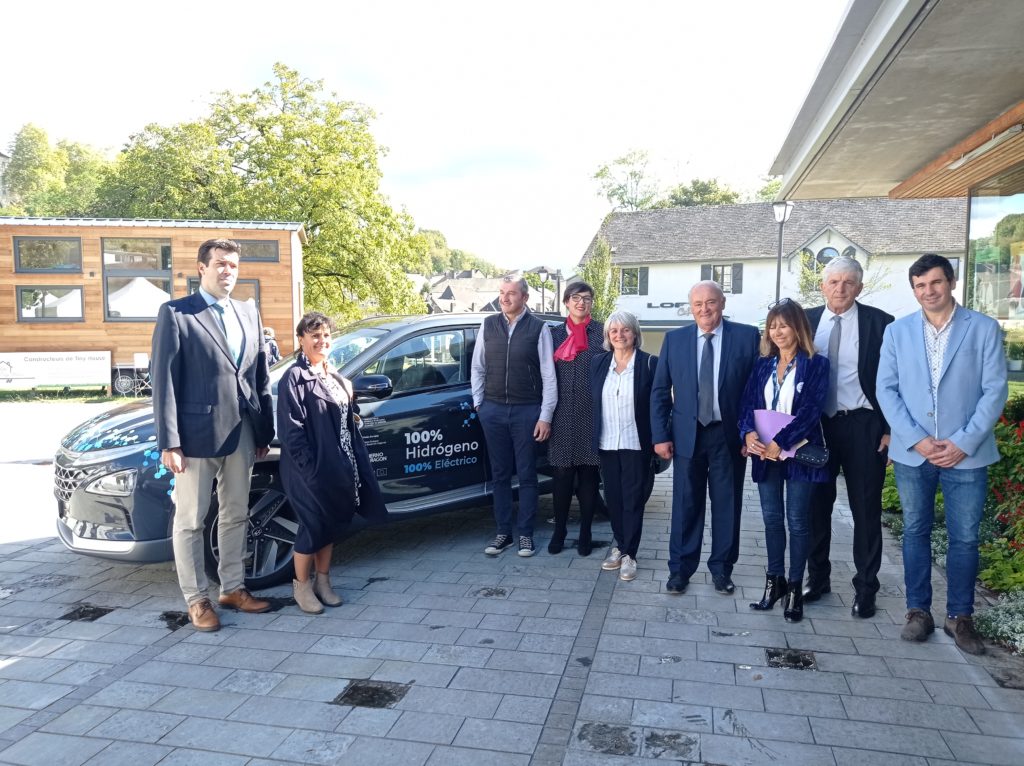 Jean-Jaques Laserre, Président du Département des Pyrénées-Atlantiques opened Friday's series of conferences for professionals. Four lectures were given: an opportunity to reflect on "solutions to accelerate transitions", but also to consider the "challenges of the 21st century" in terms of innovation and sustainability of public housing. The energy transition ecosystem will also be discussed, as well as the potential for hydrogen development in the Pyrenees.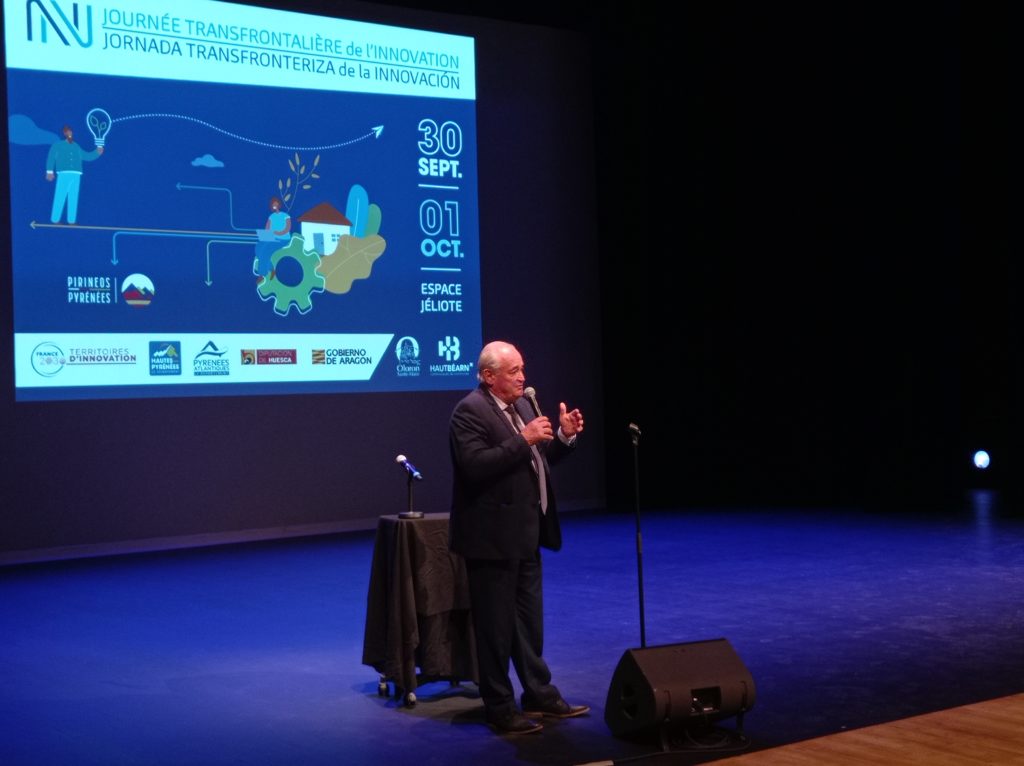 During Friday's session, aimed at professionals, our Managing Director Fernando Palacín presented the possibilities of crossborder cooperation for the development of hydrogen as an energy vector and the different projects carried out at the Foundation. We have also been accompanied by other actors in the hydrogen sector such as Chemparc, Teréga Departement des Pyrenees-Atlantiques and Gobierno de Aragón – Government of Aragon.