#rowTransparencia-1
At the Aragón Hydrogen Foundation we believe it is important to explain to everyone who supports our organization, what we do in our day-to-day work. That is why we have created this transparency portal whose objective is to show citizens information about our activity, the purpose of using public funds, and other topics of public interest.
#rowFeaturesTransparencia
Economic-budgetary
information
ORGANIZATION CHART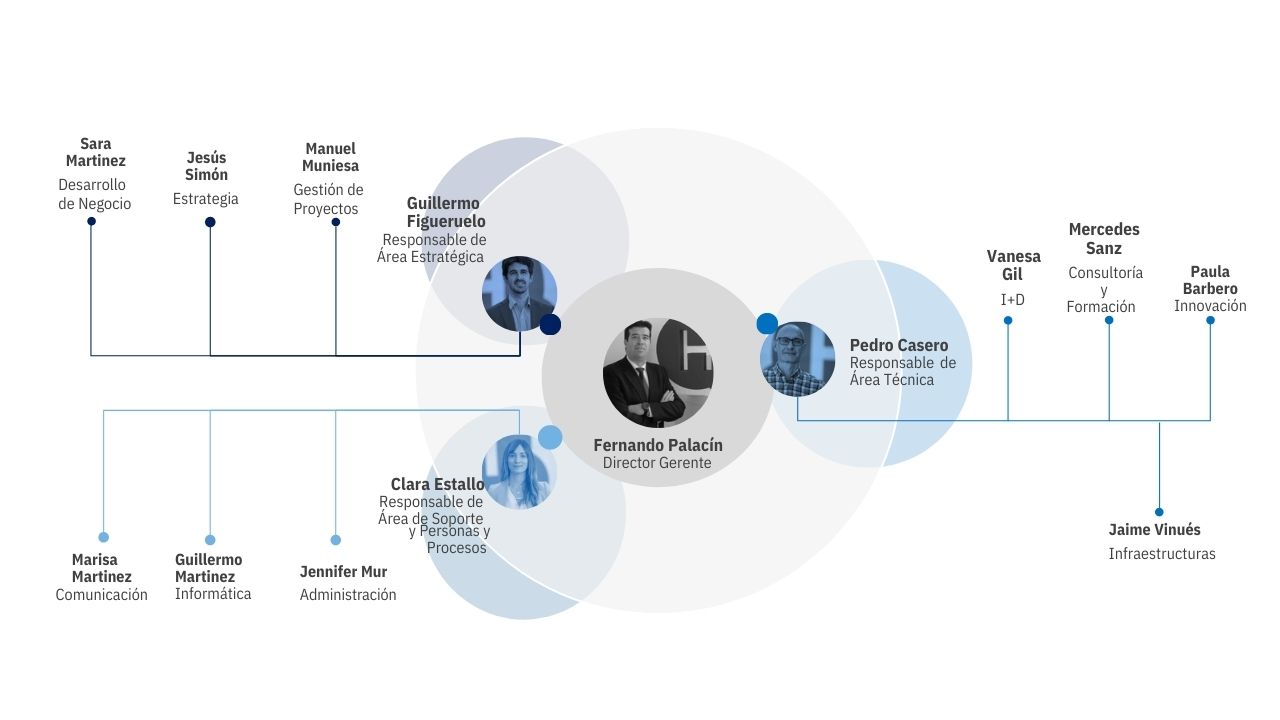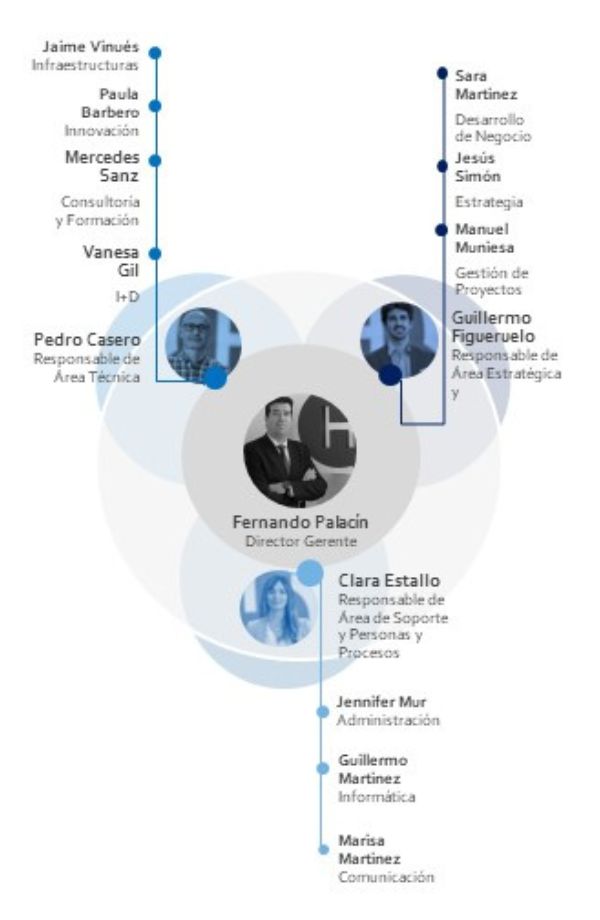 JOB POSITIONS
Director
Area Manager
Department Manager
Coordinator
Expert
Specialist
Technician
Assistant
HIGH CHARGES AND REMUNERATION
PRESIDENT
D. Arturo Aliaga
No specific remuneration
for the performance of the position
VICE PRESIDENT
D. Javier Navarro
No specific remuneration
for the performance of the position
DIRECTOR/MANAGER
D. Fernando Palacín
Anual remuneration
of 68.874,12 € gross
RESPONSABILIDAD SOCIAL DE ARAGÓN
FHA, entidad Responsable Socialmente en Aragón.
Cada año obtenemos el sello RSA con el objetivo de cumplir y regirnos por los principios del Plan de la Responsabilidad Social de Aragón:
Transparencia
Sostenibilidad
Respeto a las personas empleadas y voluntarias
Excelencia en la gestión y orientación al cliente
Relación con los proveedores
GESTIÓN DE LA I+D+i: UNE 166002
Estamos certificados en la UNE 166002:2021, cuyos principios rigen nuestra organización.
Generación de valor
Liderazgo enfocado al futuro
Dirección estratégica
Cultura
Ideas con propósito
Gestión de la incertidumbre
Adaptabilidad
LUCHA ANTIFRAUDE
Plan de medidas antifraude para la ejecución de actuaciones financiadas con los fondos next generation.
Este plan, que tiene por objeto definir las principales acciones que deben adoptarse para evitar el mal uso o el fraude en los recursos financieros del Plan de Recuperación, Transformación y Resiliencia (PRTR), con la finalidad de prevenir, detectar y establecer medidas correctoras para que los recursos financieros procedentes de la Unión Europea no se malgasten y cumplan los importantes fines para los que están asignados.
FHA CON LA IGUALDAD
Plan de Igualdad de la FHa.
La Fundación Hidrógeno Aragón está comprometida con la igualdad desde el mismo momento de su creación, como demuestran sus procesos de selección y las relaciones laborales, aunque somos conscientes de que queda camino por recorrer. El diagnóstico, las medidas y los procedimientos de evaluación y seguimiento incluidos en el presente Plan de Igualdad son la mejor garantía de mejora continua en esta materia.
PLAN DE ACTUACIÓN 2022
Descarga los PDF para obtener más información