FLUMABACK
Fluid Management component improvement for Back up fuel cell systems
June 2012 - June 2015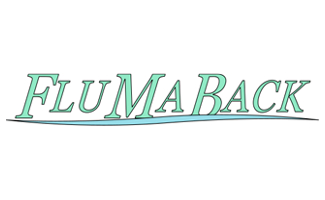 The FluMaBack project aims to improve the performance, life time and cost of the Balance of Plant (BoP) components of back up fuel cell systems specifically developed for catastrophic events and long blackout situations, analyzing at the same time very hard operative conditions such as high temperature or high degree of humidity. Due to this requirement for long time operation the improvement of sub-system components addressed in the present project will benefit both back-up and CHP applications. The project aims to:
Improve the BoP components performance, in terms of reliability.
Improve the lifetime of BoP components both at component and at a system level.
Reducing cost in a mass production perspective.
Develop a differentiating product and analyze its business model.
The Foundation for the Development of New Hydrogen Technologies in Aragon leads the work package linked to market introduction, considering Life Cycle Assessment (LCA), End of Life Assessment (EoL) as well as the applicable Regulations, Codes and Standards (RCS). This labor will be completed with the market analysis and corresponding business model so as to launch a new product to the market.
Besides, it develops the dynamic model of the whole system including a complex software programming through different simulation softwares.