FLUMABACK
Fluid Management component improvement for Back up fuel cell systems
Junio 2012 - Junio 2015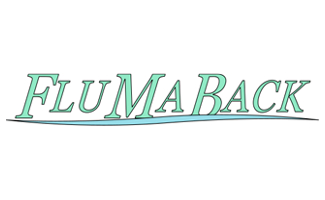 El proyecto FluMaBack busca la mejora del rendimiento, vida útil y coste de los componentes del balance de planta de pilas de combustible en aplicaciones de tipo estacionario; considerándo especialmente situaciones de apoyo al suministro donde tienen lugar apagones de larga duración o eventos catastróficos. El proyecto tiene como objetivos:
Mejorar el rendimiento de los componentes del balance de planta.
Mejorar el tiempo de vida de los componentes y del sistema que constituyen el balance de planta.
Reducir costes considerando producción a gran escala.
Generar un producto diferenciador y analizar su modelo de negocio.
La Fundación para el Desarrollo de las Nuevas Tecnologías del Hidrógeno en Aragón lidera el paquete de trabajo asociado al modelo de negocio y aspectos medioambientales en el que desarrolla el análisis de legislación y normalización aplicables; realiza estudios de ciclo de vida (Life Cycle Assessment, LCA) y de fin de vida (End of Life Assessment EoL) así como un análisis de la normativa aplicable (Regulations, Codes and Standards, RCS) completándolo con el estudio de mercado y marketing correspondiente para el lanzamiento de un nuevo proyecto.
Además, desarrolla el modelo analítico del sistema completo incluyendo una compleja programación mediante softwares de simulación.