The hydrogen working group driven by the Working Community of the Pyrenees (CTP), unites seven trans-Pyrenean territories from three different states and, met this November 23, 2022 with the common interest in the development of hydrogen technologies, as well as to follow up on the activities carried out and future projects.
The meeting held at the facilities of the Hydrogen Foundation Aragon (FHa) was an opportunity to review the progress that has been made in the territory thanks to the Ebro Hydrogen Corridor in Spain and the Corridor Pyrénées Hydrogène in France. In addition, Gianluca Greco, Guillermo Giménez and Mercedes Sanz, all part of the Consulting and Training department of (Fha), led a visit to show the participants some of the projects, such as: Ely4Off, HIGGS and H2PiyR, the latter including the Foundation's hydrogenerator and Hyndai Nexo.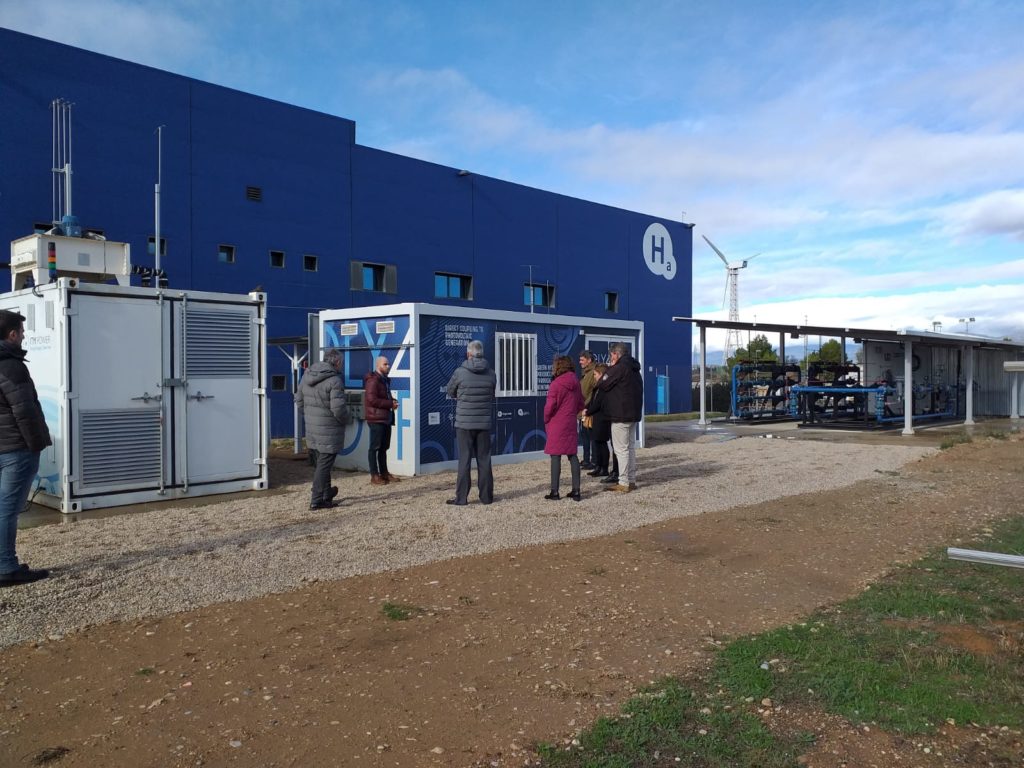 The hydrogen working group of the Working Community of the Pyrenees is a grouping of experts in the field from each of the seven territories of the CTP, both from the public sector and private enterprise.
New advances and work proposals are expected in order to continue the collaboration for the promotion of hydrogen as an energy vector.