VUELTAH
Estrategias de diVUlgación y concienciación en eL Territorio nAcional en materia de Hidrógeno y pilas de combustible
January 2017 - March 2018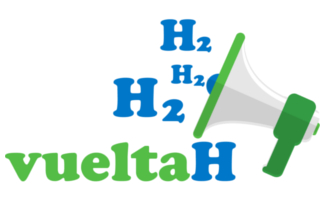 The VUELTAH project is a diffusion, communication and awareness-raising project on Hydrogen and Fuel Cell Technologies (HFCT) in Spain, whose main objective is to improve the awareness and knowledge of society about these technologies, the renewables energies and the environment.
The project will promote the advances and potential of the HFCT through the organization of debates, talks, technical days and ideas competitions in the localities that will be visited through the so-called "Hydrogen Caravan".
The Foundation for the Development of New Hydrogen Technologies in Aragon coordinates and develops the project as a whole.