HYTETRA
Hydrogen Technology Transfer
June 2006 - May 2008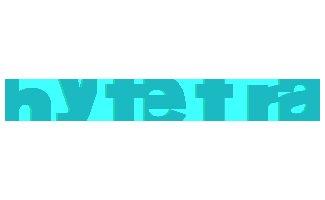 Hydrogen and the correlated technologies are one of the most important topics presently discussed in the energy field. To date the main emphasis has been placed on the improvements produced by hydrogen technologies in several fields, but little has been done in transferring technologies.
HYTETRA creates opportunities for a mutual interaction among companies and technology providers. It provides tools that enable the companies to become aware of the market and of the technology trends in this sector. In the meantime HYTETRA puts them in touch with the most competent Hydrogen Centres of Excellence which can support them in the implementation of technical solutions.
So this project has the general aim of supporting European SMEs in facing the hydrogen technologies and being able to satisfy the new requested technical requirements.
The Foundation for the Development of Hydrogen Technologies in Aragon is one of the members of the consortium, offering collaboration with the companies interested in HYTETRA to test and integrate PEM fuel cells. Besides, it offers the possibility of launching transversal initiatives to support and train companies, as well as advisory services in regulations and standards.