Fuel Cell Hydrogen Observatory (FCHO)
Fuel Cells & Hydrogen Observatory
September 2020 - September 2030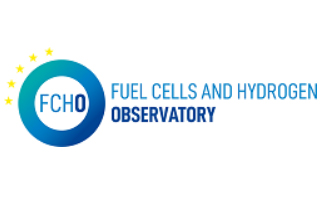 The Fuel Cell Hydrogen Observatory (FCHO) is the source of data, statistics and analysis that provides up-to-date information on the entire hydrogen sector. FCHO focuses on technology and market statistics, socio-economic indicators, policy and regulation, and financial support.
The information is presented under six main categories:
- technology and market
- patents
- publications
- financial support
- policy, regulation, codes & standards
- education and training
Funded by the FCH Joint Undertaking, the observatory has been set up for use by policy makers, industry stakeholders and the general public alike.
The Foundation has contributed in providing FCHO, specific policy and related data from Spain and other countries.
Coordinator

Funding entities

Fuel Cells and Hydrogen Joint Undertaking (FCH JU)