BIOGAS-RIS3
Advanced materials with catalytic-absorbent and filtering proerties in biogas revaluation
August 2018 - November 2020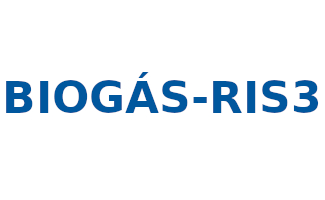 This project is linked to the research guidelines established by the RIS3 Aragón program ('Research and Innovation Strategy for Smart Specialization'), specifically to the priority defined as 'Resources Efficiency', in which the strategic line 'Closing-up water, materials and energy cycles' stands out.
The project involves the development of new materials for the optimization of methanation and biogas impurities elimination processes. Both processes are linked to the revalorization of biogas obtained from waste, along with a greater integration with renewable energies. The main target will be the development of new functionalized materials with catalytic adsorbent properties for the absorption of sulfur impurities, siloxanes and ammonia present at the biogas, or for its use as a catalyst in methanation reactors.
As a multidisciplinary applied research project, supported by leading companies in the sector, R&D specialization is strengthened and technology transfer to the productive system is promoted.
The main specific targets are:
To develop multifunctional hierarchical porous materials, by additive manufacturing processes.
Research on innovative supports for highly efficient heterogeneous catalysts.
Optimal method identification of the nano-functionalization of developed support materials with optimal active catalytic phases for the CO2 conversion into bio-methane.
Analysis of the CO2 into bio-methane conversion process efficiency.
Analysis of the efficiency of the absorption and conditioning into high quality biogas processes.

As an outcome of the project, it is expected to promote a technology transfer towards the productive system, especially in companies that already support the project such as MYTA from SAMCA Group, Mann-Hummel and Enagás.

Also, we expect that this impulse to the R&D activities involving the valorization of agro-industrial and Municipal Solid Waste impulses research activities in the sector, in a way that the goals set by the European Union regarding the transition for a circular economy, with the final target of reducing global pollution, are achieved.
The Foundation for the Development of New Hydrogen Technologies in Aragón will be the coordinating entity of the project, and will be responsible of the project management, and exploitation and dissemination of its results through the Recognized Research Group H2+I. The project includes Vanesa Gil (ARAID/FHa) as IP and with collaborating members Jonas Gurauskis (ARAID/ICMA), José Ángel Peña (I3A) and Javier Herguido (I3A). It will also be in charge of the testing of the gas cleaning and conditioning equipment based on innovative materials developed by ARAID/ICMA, by installing a specific test bench in its own facilities for these measures. This way, the absorbing properties of the developed materials will be characterized in close to real, relevant case atmospheric conditions, by mixing biogas with certain gas concentrations of H2S, NH3 and/or siloxanes, depending on the case of study. Finally, and depending on the project requirements, it would be possible to test the equipment with actual biogas samples coming from the municipal landfill of Huesca.