UpHyMob
Recualificación de la mano de obra europea en las flotas de hidrógeno y en el mantenimiento y operación de su infraestructura.
Febrero 2022 - Junio 2024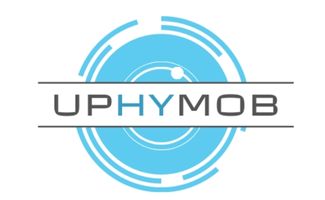 Como parte del Green Deal de la UE, se prevé que el hidrógeno desempeñe un papel fundamental en los objetivos de descarbonización establecidos. Se han realizado grandes inversiones en el sector en España, Francia y Alemania y se prevé la creación de más de un millón de puestos de trabajo. Con el objetivo de apoyar la capacitación de los trabajadores de la UE para el mantenimiento de los vehículos basados en tecnologías del hidrógeno así como la infraestructura necesaria para su recarga, UPHYMOB recoge información y genera recursos y herramientas educativas adaptadas a las necesidades del creciente mercado de la movilidad basada en el hidrógeno. Objetivos: • Definir los requisitos profesionales a lo largo de la UE para que los técnicos de H2 se ajusten al sector H2 • Diseñar e implementar un plan de estudios conjunto y recursos educativos sobre las competencias de los técnicos en movilidad H2 • Introducir y testear métodos de formación y recursos pedagógicos • Preparar el camino para el reconocimiento, la validación y la integración de los nuevos requisitos y cualificaciones de los técnicos de movilidad H2 en los programas pertinentes.
FHa llevará a cabo la gestión estratégica del proyecto y la coordinación técnica y será responsable de la garantía de calidad del proyecto. Como socio principal también será responsable del desarrollo del plan de estudios de FP de UpHyMob, supervisará la administración educativa del MOOC piloto, desarrollará recursos para apoyar las habilidades de los técnicos de movilidad en H2 y coordinará el mapeo de las necesidades y requisitos de habilidades en movilidad relacionada con el H2. También proporcionará el modelo para la integración de las habilidades de los técnicos de movilidad en H2 en los marcos de competencias sectoriales y en las clasificaciones nacionales y de la UE. Por último, FHa proporcionará retroalimentación para el desarrollo de la Declaración de Apoyo y la distribuirá a sus propios contactos.
Entidades financiadoras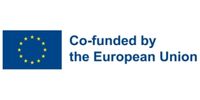 Funded by the European Union. Views and opinions expressed are however those of the author(s) only and do not necessarily reflect those of the European Union or the European Education and Culture Executive Agency (EACEA). Neither the European Union nor EACEA can be held responsible for them.