15NRM03 Hydrogen
Metrology for sustainable hydrogen energy applications
Junio 2016 - Mayo 2019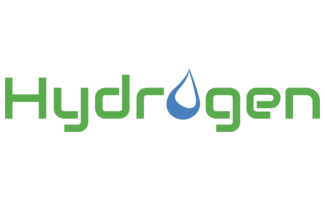 El proyecto Hydrogen de Metrología para Aplicaciones de Energía sostenibles con Hidrógeno aborda las necesidades de estandarización en el sector energético del hidrógeno que trata los requerimientos de la Directiva Europea en el desarrollo de Infraestructuras de Combustibles Alternativos 2014/94 EU mediante la revisión de dos estándares (ISO 14687-2 e ISO 16111) que actualmente son demasiado genéricas como para permitir una correcta implementación.
Los objetivos específicos del proyecto son:
1.- Desarrollar las especificaciones de calidad para vehículos de pila de combustible, incluyendo niveles de tolerancia para impurezas en hidrógeno y límites para la degradación del comportamiento de la pila de combustible como parte de la ISO 14687-2 'Hydrogen fuel - Product specification – Part 2: Proton exchange membrane (PEM) fuel cell applications for road vehicles 2012'. Ésta incluirá recomendaciones acerca de la concentración máxima de componentes individuales basadas en los nuevos estudios de degradación de pila de combustible y en la probabilidad de presencia.
2.- Proponer protocolos analíticos optimizados (incluyendo métodos analíticos específicos para su uso) y evaluar un analizador que permita la implementación de la ISO 14687-2. El analizador multicomponente debería poseer análisis de muestra optimizado y  lidiar con los límites de detección requeridos como parte de los planes de negocio ISO/TC 197 "Hydrogen technologies" 2005-11-07 and CEN/TC 268 "Cryogenic vessels and specific hydrogen technologies applications" 2014-04-04.
3.- Desarrollar y validar métodos trazables para la medida de la masa de hidrógeno absorbido en tanques de almacenamiento (hidruros AB, AB2 y AB5), con referencia a las ISO 16111 "Developing transportable gas storage devices - Hydrogen absorbed in reversible metal hydride".
4.- Contribuir al trabajo de desarrollo de estándares fundamentales para Organizaciones de Desarrollo de Estándares Europeos e Internacionales asegurando que los resultados del proyecto están alineados con sus necesidades, comunicados rápidamente para aquellos que se encuentran desarrollando los estándares y para los que les darán uso, y en un formato que pueda ser incorporado en los estándares lo antes posible.
La Fundación para el Desarrollo de las Nuevas Tecnologías del Hidrógeno en Aragón tiene un importante papel en alcanzar el objetivo número tres en el cual tiene que trabajar en el desarrollo de un método trazable para la medida de hidrógeno absorbido en tanques de hidrógeno.